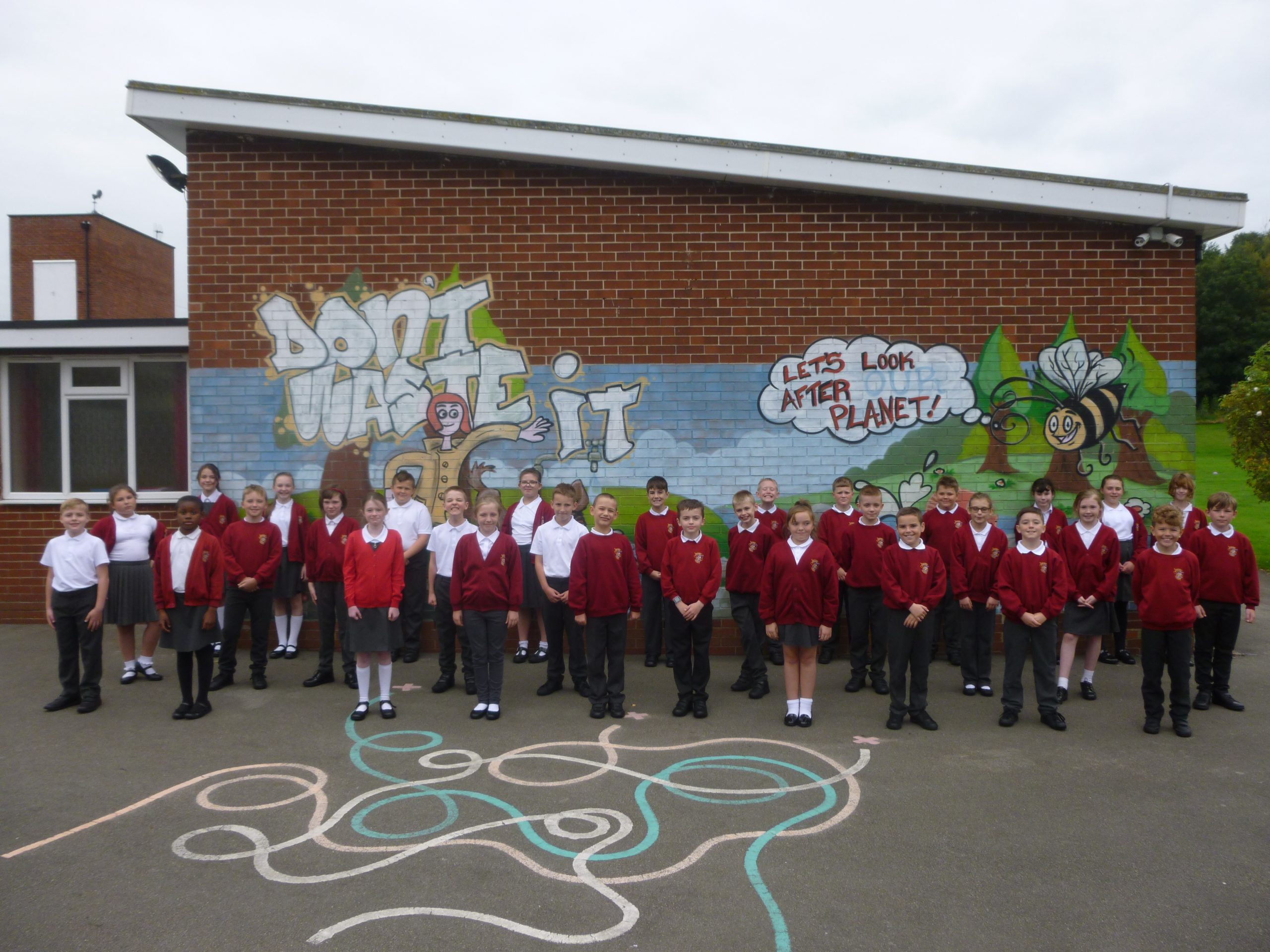 Hello, we are the Year Six class of 2021. We are the oldest in the school and with it comes some responsibility. Year Six is known to be a great year and here we will outline just a few reasons why.
The staff:
Mr Frost and Mrs Wainwright are our teachers, assistant by Mrs Davies. Mr Frost is the main class teacher, he takes us for every lesson in the week. Some children go to Mrs Wainwright in maths and English, which is great because we learn in a smaller group. Mrs Davies helps us a lot too: she supports us with tricky questions in maths and English, helps us with our reading and writing and even takes intervention groups out so that we can catch up on any learning.
School Trips:
We are all hoping that school trips can take place this year (with COVID-19 it's all a bit up in the air at the minute) but I'm sure our teachers will manage to organise something. The trips that we would usually taking part in this year are amazing. Blist's Hill is a real Victorian Village where you can walk around and buy things using Victorian currency as well as learn about the era. We would usually go to Manchester Science Museum too and experience some of the wonders of industry there and how electricity works. The other two are quite incredible: Alton Towers and Stanley Head. Alton Towers is our reward for the hard work we put in leading up to our SATs. Stanley Head is a great week-long residential where we take part in a range of outdoor adventurous activities. We all cannot wait – we just hope this pandemic goes away so we can go!
Topics:
We do many different, amazing topics in Year Six. We start the year off with the Victorians topic and we've already learned many interesting facts about these such as: chimney sweeps were banned in 1843; Charles Dickens was born and died in the Victorian era; and that the average life expectancy of people living in the Victorian city was very low. We also study the Battle of Britain, which is a World War Two topic and we are excited about! Our science topics are also very interesting. We study living things and their habitats; light and reflection; evolution and inheritance; and the human body. We are always encouraged to work with something called a 'Growth Mindset'. This is about being able to work independently, carrying on when you do something wrong and persevering with challenges. We all do very well with this as we use our 'Growth Mindset' a lot.
Authors of the Term:
Our authors of the term link with our topics of that term. The first author we study is Charles Dickens, who wrote 'A Christmas Carol', 'Oliver Twist', and 'Little Dorrit'. This study links with our Victorian topic. We also study Frances Burnett, who wrote the story 'Secret Garden' in 1911. This is used to bridge the time between the Victorian era and World War 2, which is our second topic. John Boyne is our final author of the term, who we study alongside our 'World War Two' topic.
Teams:
In class we sit in tables of two and we sit in rows (because of COVID) which make up our class teams. When we do good things our row gets rewarded with marbles. At the end of the week, the teacher counts up our marbles and we get rewarded with a biscuit. At the end of the term, the team who has collected the most marbles in total is rewarded with extra playtime. Our teams are called Einstein, Hawking, Hubble and Darwin.
Jobs:
Being the oldest pupils in the school comes with it some responsibility. In Year Six we are all given jobs and roles around the school. Of course, there is a Head Boy and a Head Girl. There are also other roles, such as chair monitors, DJs, playground leaders, sports leaders, register monitors and librarians. At the beginning of the year we all filled out an application form for the different jobs that we wanted to do. Year Six also has a Rock-band, which rehearse every Wednesday lunch time with Mr Hall.
Thank you for taking the time to read our class page, we hope that you have a bit of a snapshot now of what it is like in our amazing class.