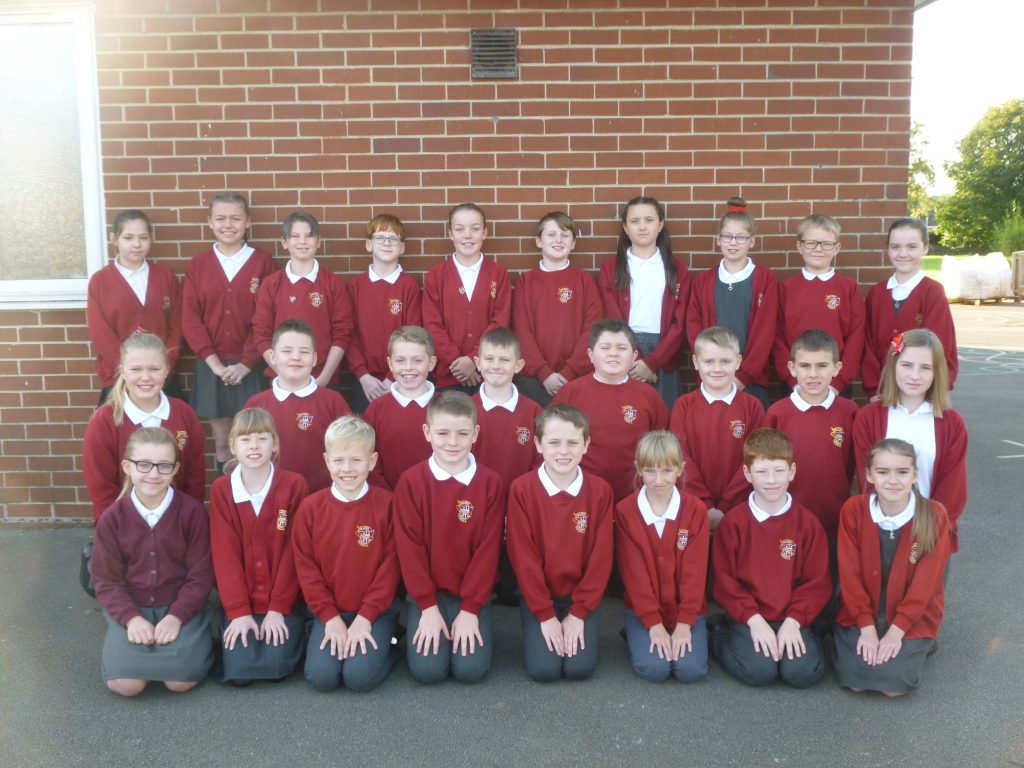 Hello and welcome to Year Six; we are the role-models of the school and right now we are also the oldest. We are an enthusiastic, charming and bubbly bunch. We are from Hillside Primary school and some of us have been at this school for 8 whole years – that's a long time! Our school is brilliant: we've got the best teachers EVER! We go on amazing trips, have some cool topics to learn about and approach everything we do with a growth mindset (we'll tell you about that a bit later on). Whilst we know that Year Six is going to be a challenging year for all of us, we also know that it is one of the most exciting years. In the following paragraphs, we will hopefully show you why!
The teachers at Hillside are very educated and super at their job. They are kind and put a lot of hard work into making us clever. Our main Year Six teacher is Mr Frost, he is funny, caring and smart and he loves football and history. Mrs Davies, who is hilarious and loves pigs, and Miss Carr, who is very helpful and loves going camping in her caravan, help both us and Mr Frost in class. They support us during lessons, are a caring ear to talk to, and go over things that we didn't quite understand in class. Some of us also go to Mrs Wainwright for English and/or maths. Mrs Wainwright is a brilliant teacher who absolutely loves books, reading and, well… anything English related really.
Although we expect Year Six to be harder, there are some exciting topics that we are all looking forward to. Our teachers have linked our topics together, for example, when looking at the Victorians in history, we will also look at the work of William Morris in art and the stories of 'Street Child' and 'Christmas Carol' in English. During our Battle of Britain topic, we will make periscopes, like those used on the U-Boats, in science and D.T. Our English topics are also very exciting! We use many videos as a stimulus for our writing such as 'Facts in the case of Mr Hollow', 'Alma' and 'Rock, Paper, Scissors'. We also have some exciting 'Authors of the Term': Charles Dickens, C.S. Lewis and Philip Pullman.
Some of the trips that Year Six has in store for us are extremely exciting. Firstly, we go to Blist's Hill to improve our understanding of the Victorians. It is a Victorian village with lots of shops and Victorian people – it's even got a Victorian school! We also go to the Museum of Science and Industry, to support our science topics of light and electric. We are also fortunate enough to go to Alton Towers. Whether into rides or not, we are all looking forward to this day trip! Our final trip of the year is probably the most significant: Stanley Head! We will be going on a five day residential, taking part in the experience of a lifetime and overcoming many challenges and fears.
Now as mentioned in the opening paragraph, it is important to us to have a growth mindset, but what is it? Growth mindset is important in Year Six because it means we do not give up. If we lose, or make a mistake, we don't say, "I can't do it", we say, "I can't do it YET," (but obviously we know we can't fly). We show our growth mindset by being determined to improve and persevering with everything we do! We also choose our own difficulty of tasks in lessons. We have bronze, silver, gold and platinum. We try not to stay on the same task too long if we find it easy because we relish a challenge. We know that when we are challenged, this is when learning takes place so we don't mind getting a bit stuck. It's better that way than to stay on the same, easy tasks for the whole lesson.
Thank you for taking the time to read through our class page. If you're ever considering coming to do a visit and you pop your head in, I'm sure you'll find that Year Six really is as amazing as it sounds.