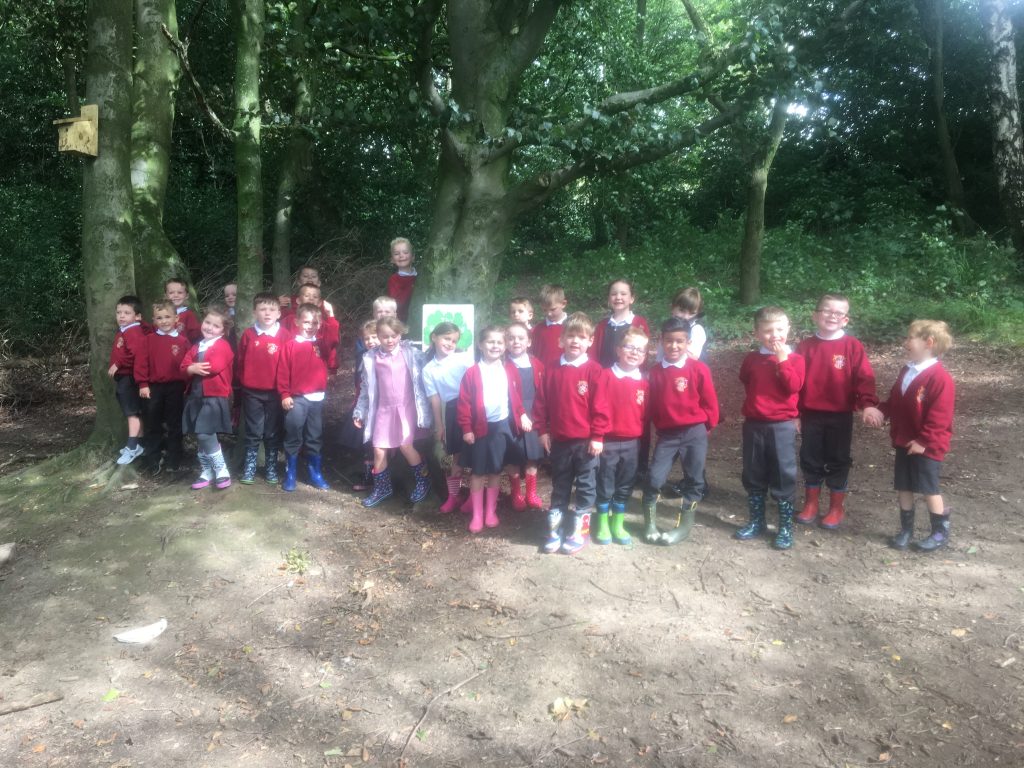 Welcome to Year One!
We are Year One! We are amazing, happy superstars and we love to learn! There are thirty of us in our class; nineteen boys (there are a lot of boys!) and eleven girls! This year we will all celebrate our sixth birthday! Our teachers are Mrs Rushton, Mrs Green and Mrs Toye and they help us every day with our learning and we are lucky to have Mrs Mountford and Mrs Nelson supporting us too during the week.
We are all extremely clever! We love to learn lots of new things together and we are learning that team work makes the dream work! We are super at learning with our hands and we complete lots of practical activities before we work in our books. Our number work and letter work is fantastic and we are superstars at counting forwards and backwards. We are great at remembering our letters and sounds and we play lots of games in our phonic lessons, learning to sound out, practise and spell hundreds of tricky words with lots of sneaky sounds in them!
In Year One, we love learning outside and we love to go on adventures, especially in our school where we visit different areas or go in to the woodland! We might hunt for numbers, collect letters or observe seasonal changes as part of our ongoing science work and we love to be out in the fresh air or getting our shoes muddy.
There are lots of exciting trips planned in Year One. We start with a local walk in our village, investigating Milton and identifying different geographical features of our local town. We also go to the Brampton Museum to find out about old and new toys and create our own toy! We go to Peak Wildlife Park when we are learning about hot and cold environments and animals, and we will visit Ford Green Hall to find out more about the Great Fire of London – where we might even get to meet Samuel Pepys and his family!
It is lots of fun being outside at play times and lunch as we get to stretch our legs playing football, can play pass with our friends, race each other and get bigger muscles from using the gym equipment or agility trail! We are always kind to each other and play nicely, sharing and including all of our class mates.
We love being in Year One and we are determined to grow in independence every single day!