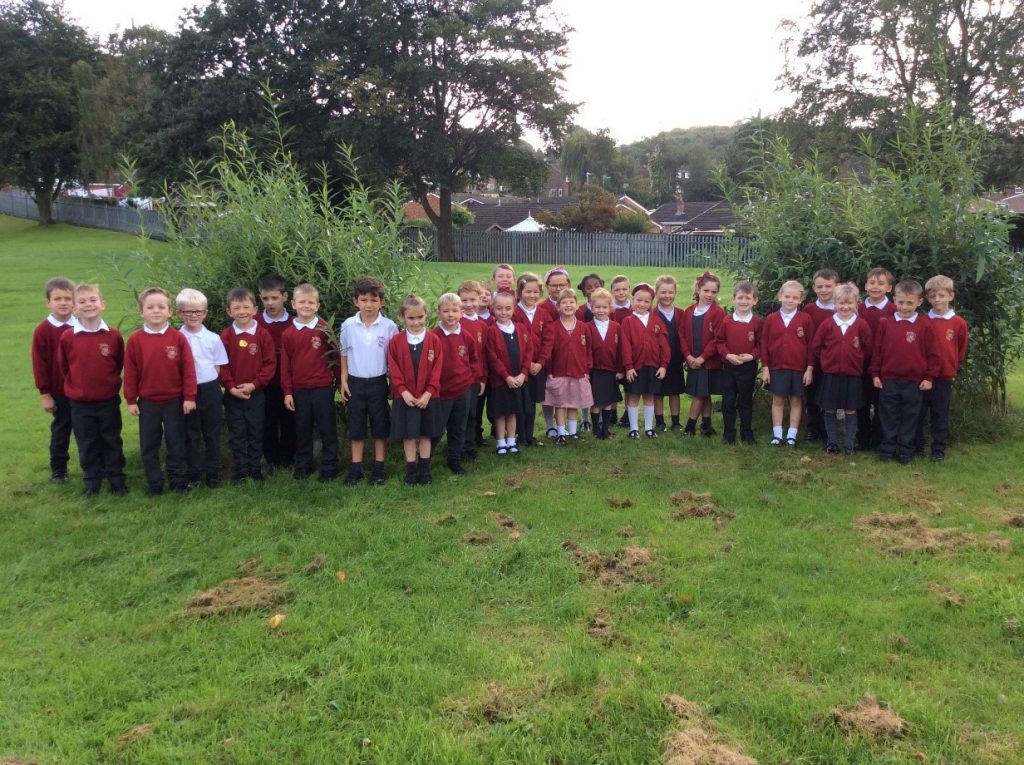 Hello! We are Hillside's fantastic Year 2 class. Our class teacher is Mr Mellor and our teaching assistant is Miss Pinnington. We are hard-working and love to show our school values on a daily basis. Even though the work has got a little harder now we're in Year 2, we come to school every day excited by the new challenges that await us.
We know the importance of caring for one another and showing equality in Year 2 and we are happy to help our friends if they are upset or struggling. We're really thankful for all the people who help us in school, including the adults who come in to help us. Mrs Shenton helps us to change our library books and Mr Such reads with some of us during the week. Miss Cooper also reads with children in our class and Mrs Machin works with groups of children some afternoons. Everybody we work with is treated with the same amount of respect – that's really important to us!
Year 2 is a year where we have to show determination. Lots of our learning is new. We can't wait to start learning our times table. Recently, we have started becoming timestable rockstars. This helps us to learn our 2, 5 and 10 times table. We love to try and be as quick as we can and we are always trying to beat our personal bests.
We show excellence when working in class. We have a range of exciting topics this year including 'Around The World', 'This is Me' and 'Explorers'. We are able to show have amazing we are when completing work based around a range of subjects. We especially love completing art work and we are super at colouring in. If we have been really excellent, then we're put on the recognition board. This is our class target and we're so proud when we see ourselves there.
Friendship is so important to us in Year 2. It's important everybody feels happy in our class and we can even make friends with children in other classes at one of the many clubs offered to us at Hillside. We can take part in sporting clubs, singing clubs and even a French club! It's also great fun to go on trips with our friends. We're looking forward to visiting Knowsley Safari Park, Gladstone Museum and even Jodrell Bank!
We have children in our class who show inspiration. We're now the oldest on our playground so we've made it our mission to set an example to the younger children. It's so important to be good role models. We also love it when children bring in objects or stories to show and tell and are often inspired to try new things.
At many times during Year 2, we have to show courage. Sometimes, things get a little tricky or they may upset us. We learn about growth mindset at Hillside and show courage when faced with a difficult challenge. It is important to celebrate our mistakes and understand that there is no such thing as a bad mistake.
We hope you have enjoyed learning about our fabulous class. Thank you for reading our information. See you soon in Year 2!