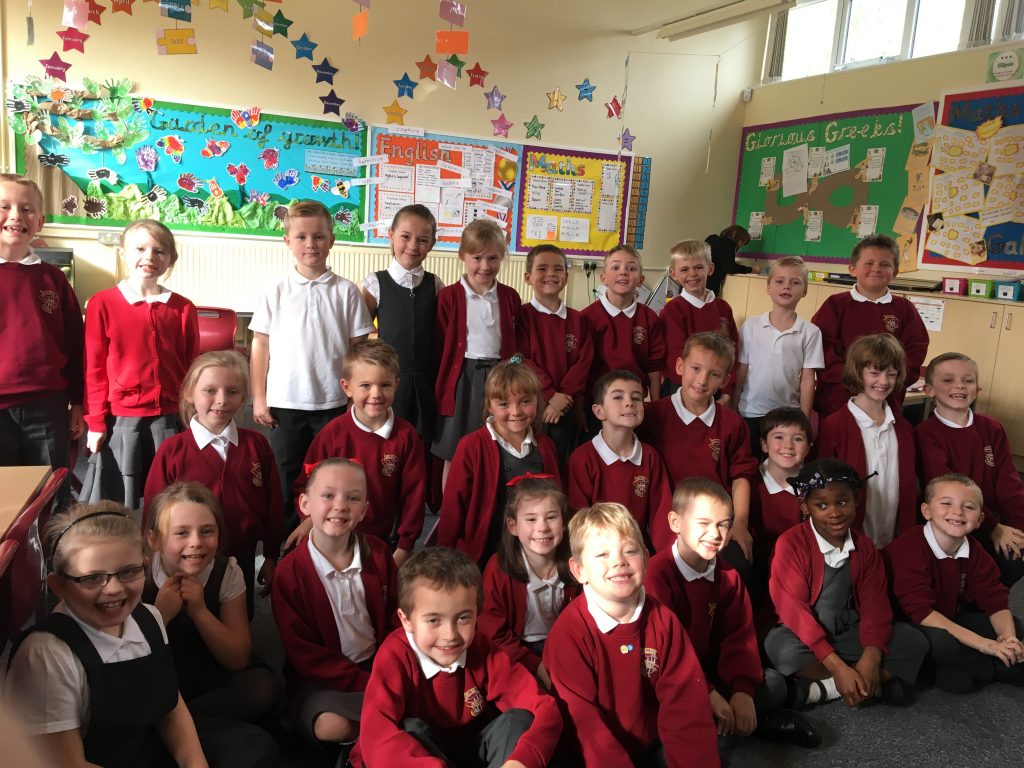 In Year Three there are twenty eight of us and we are taught by our lovely teachers Mrs Rushton and Mrs Ward. We are also very lucky to have Mrs Green and Mrs Johnson working with us as a class and sometimes in small groups to support our learning.
When we joined Year Three we were all a little bit nervous but our nerves were soon settled! We have already completed Greek food tasting, computer research about the Greek Gods and we have filmed our very own weather reports! Year Three has been amazing so far and our next topic will be amazing too as we look at Roald Dahl and will be visiting Cadbury World! Our writing is improving already as we learn about powerful verbs and our mental maths skills are immense as we learn cheats and tricks to help us calculate tricky answers!
During the school week we have lots of people coming in to do different activities with us. Dan comes in to do outdoor sports with us on a Wednesday, his lessons are always great fun and he teaches us lots of new skills. Mr Hall works with us once a week to teach us music and singing and we've really enjoyed learning how to play the ukuleles this term.
We are always very busy in Year Three and have plans to visit the cinema as well as going on a residential trip to Shugborough which will be the first time some of us have stayed away from our homes! Eeek! On Fridays we have the opportunity to visit Mrs Shenton in the library where we can change our books and chat about the books we have read or are going to read next.
Learning in Year Three is always done in a fun and creative way, we enjoy working in teams, having a lot of giggles and also taking charge of the classroom environment and feeding our fantastic fish!