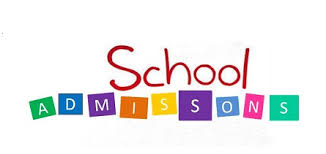 Thank you for taking the time to visit our school website which is full of useful information and lovely photographs which give a wonderful insight into life at Hillside.
Choosing a school for your child is a very important decision. We are very proud of Hillside Primary School and we would normally invite and encourage you to come in and see our bright, welcoming school and feel our calm, happy, hard-working atmosphere.  During the visit, you would have been given a tour and have the opportunity to speak with myself and other staff.
Sadly, visits are currently no longer possible during these unprecedented times of Covid-19 however we are happy to answer any questions you may have over the telephone or by email.
I look forward to hearing from you.
Mrs K Schonau
Headteacher
Stoke On Trent City Council, Information on admissions to Stoke-on-Trent Schools:
Useful information:
2021/22
Admissions Policies
If you are applying for your child to change school part way through the year, because you have moved or want your child to move to a different school, talk to your child's current school and the school you would like them to move to.
You must apply directly to the school you want your child to move to. If they do not have a place for your child, you can approach another school. The Local Authority will send you a letter confirming the refusal and explaining how you can appeal the decision.