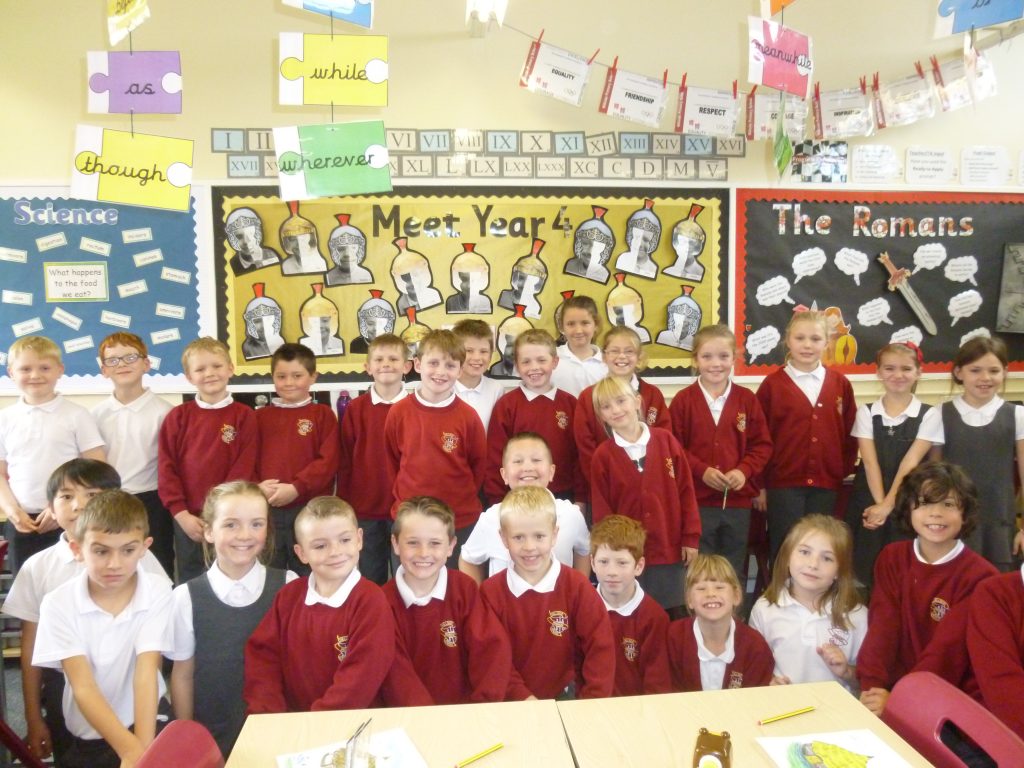 Welcome to the fantastic, fearless, phenomenal and funky Year Four at Hillside! We are a class of thirty friendly and cheerful children who come to school with smiles on our faces because we know we're going to have a fun day as well as working really hard.
Our teacher this year is Miss McCann. We think she is lots of fun, but will also be giving us challenging work to make sure we become even cleverer than we already are. To help us with our work, we have Mrs Johnson and Mrs Huxley who are both intelligent, kind and helpful and make sure that we always do the best that we can.
Within our class, we are organised into seven teams and have regular team building activities and challenges to make sure we work together well. The first one, choosing a team name, was probably the most challenging! During the week, each team earns marbles for hard work, team effort, good listening, tidy tables and many other reasons, with the winning table earning a treat on Friday afternoons. Miss McCann must like giving out rewards and prizes as she also chooses a star of the day each day, and for this prestige title, you get to sit on a comfy cushion and choose a golden box gift. Miss McCann dreads this daily decision as the class is just bursting with stars everyday!
There are lots of responsibilities now that we are in Year Four. Everyone has been allocated a monitor job to help out around the class, which get changed every half term. In addition, we have school councilors, eco councilors and e-cadets, so as you can see we must be a sensible and responsible class.
There is lots to look forward to in the year ahead. We're looking forward to the trips that await us, showcases to share with our parents and grandparents, our class assembly and the fun learning that we know we will enjoy through our topics of The Romans, Places and Journeys. We're definitely ready to face the challenge!