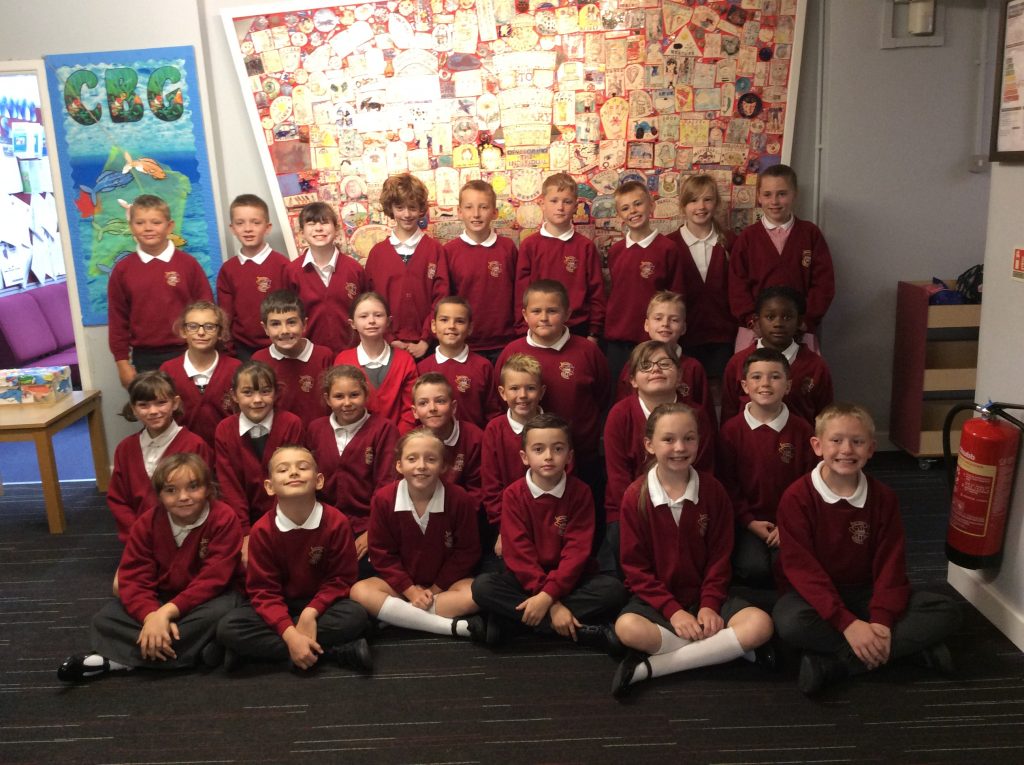 Hello and welcome to the fantastic, fabulous and fun whizz kids who make up Year 5 at Hillside! We are a family of hard working and cheerful children who are full of talent and have an immense amount of knowledge inside us that is just waiting to be unleashed! The dedication that we commit to our lessons is reflected in the high quality of work that we produce.
Our teacher is the kind, knowledgeable and magnificent Mr Soboljew. He always plans imaginative and interactive lessons that are enriched with our topic. To help us with our work, we are also supported by the excellent, patient and lovely Mrs Riley, who makes sure that we always do the best that we can.
Within our class, we work within teams and we love collaborative learning which encourages us to share ideas and prove that we are good team members. Our teams are always based upon our topic, therefore we swap them each term. The topics which we are covering are vast, ranging from the Greeks to the Vikings. Within these teams we have the opportunity to earn rewards, we work extremely hard to earn these!
There are numerous things to enjoy in Year 5. Our PE is amazing with the new sport of rowing and also we have the perfect PE teacher on Wednesday, Dan. Everyone must think we're grown up and responsible now as we also have the sensational and spectacular music teacher Mr Hall, who gives us many opportunities to work in groups and shows us a range of music genres. It just keeps getting better!
Presentation is extremely important to us all at Hillside and this is especially the case in Year 5. Each and every one of us works extremely hard ensure our handwriting it the best it can be. We regularly take part in handwriting sessions within class and the remarkable Mrs Riley is always putting on booster sessions for us!
We all cannot wait to show you the exciting work that we will be producing in Year 5, alongside the amazing experiences that we will be receiving.
Year 5 Maths Grid