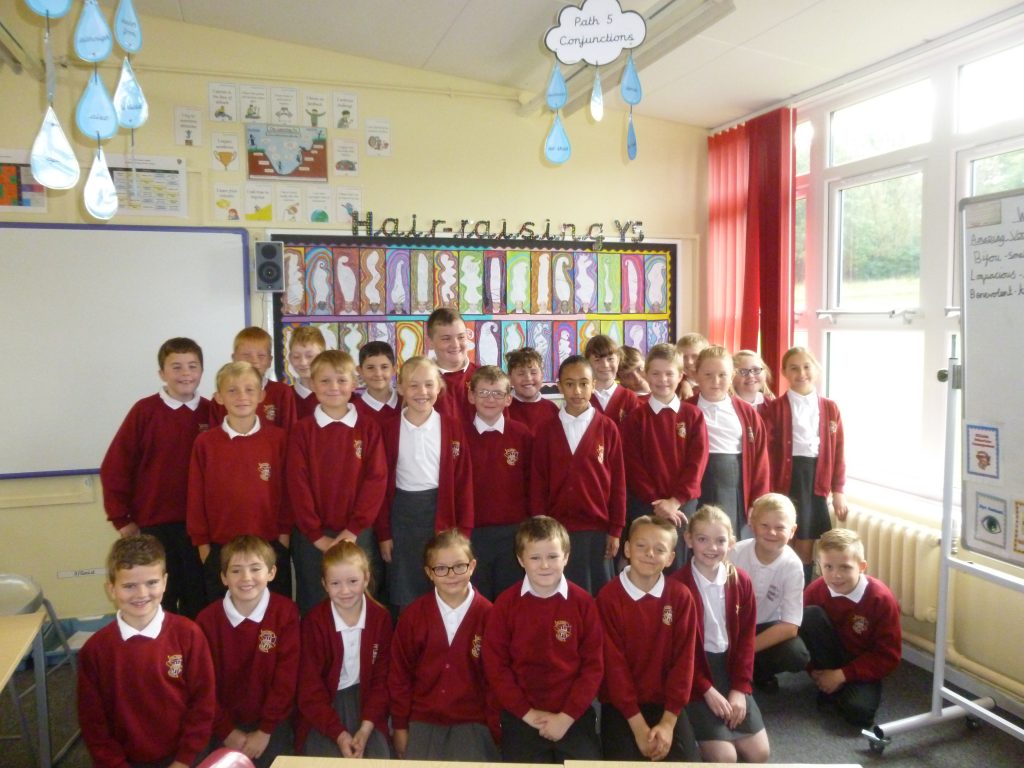 We are the awe-inspiring Year 5 class of Hillside. Our classroom is totally the place to be. What we like most about it is that we all get along and inspire each other to be the best we possibly can. Let's introduce our teachers: first is Mr Mellor. He is kind and funny. Secondly, we have Miss Thurland. She is amazing and always helps us. Last but not least, we have Mrs Daley. We've had Mrs Daley since the end of Reception but we wouldn't have it any other way!
We enjoy learning through our topic. We're currently doing the Anglo-Saxons. This is great for us because it carries on from our topic of the Romans in Year 4. We're going on a trip soon to see the Staffordshire hard – we can't wait! We're all looking forward to our other topics of Ancient Egypt, World War Two, Rainforests and USA.
There is a lot of responsibility in Year 5. Most of us have at least one job that we do in school. The jobs include friendship buddies, playground leaders, reading buddies, Mathletics champions, reading champions and more! We have two fantastic school councillors, Summer and George, who are definitely making our school a better place. We also have two E-Safety Cadets, Keira-Leigh and Ethan, and two Eco Warriors, Summer and Harry. We appreciate what they do around school for us.
Our class is so diverse. We have athletes. These are the children who love rowing lessons and playing for the school football team. We also have scientists. These children love practical science – they can't get enough of it. In addition, we have actors. These children can't wait for our Harvest assembly. Finally, we have musicians and many of go to guitars with Mr Bromfield. In everything we do though, we follow our school values of Respect, Equality, Determination, Friendship, Inspiration, Excellence and Courage.
We hope you have enjoyed learning a little about us. Come and see some of our fantastic ideas and super work!