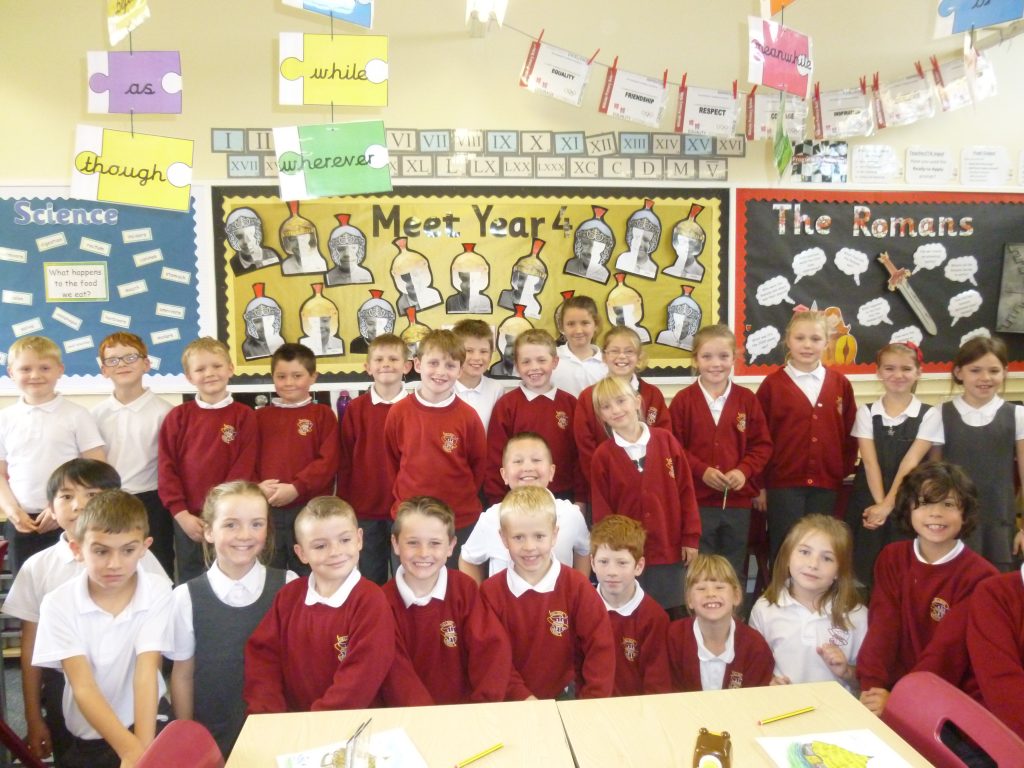 Hello and welcome to the fantastic, fabulous and fun whizz kids who make up Year Five at Hillside! We are a family of hard working and cheerful children who are full of talent and have an immense amount of knowledge inside us that is just waiting to be unleashed!
Our teacher is the same, the super, the scientific Miss McCann but now we are in upper Key Stage 2, she is expecting a lot more from us this year. To help us with our work, we also have the lovely Mrs Riley and the fabulous Mrs Daley, who make sure that we always do the best that we can.
Within our class, we work within teams and we love collaborative learning which encourages us to share ideas and prove that we are good team members. This is rewarded with shiny marbles, with the winning table earning a treat on Friday afternoons. Miss McCann loves to reward our hard work, as she also chooses a fabulous star of the day each day, and for this achievement, you get to sit on a comfy cushion and choose a golden box gift. Definitely an incentive!
There are numerous things to enjoy in Year Five. Our PE is amazing with the new sport of rowing and also we have the perfect PE teacher on Wednesday, Dan. Everyone must think we're grown up and responsible now as we also have the sensational and spectacular music teacher Mr Hall, who is teaching us how to form a rock band. It just keeps getting better!