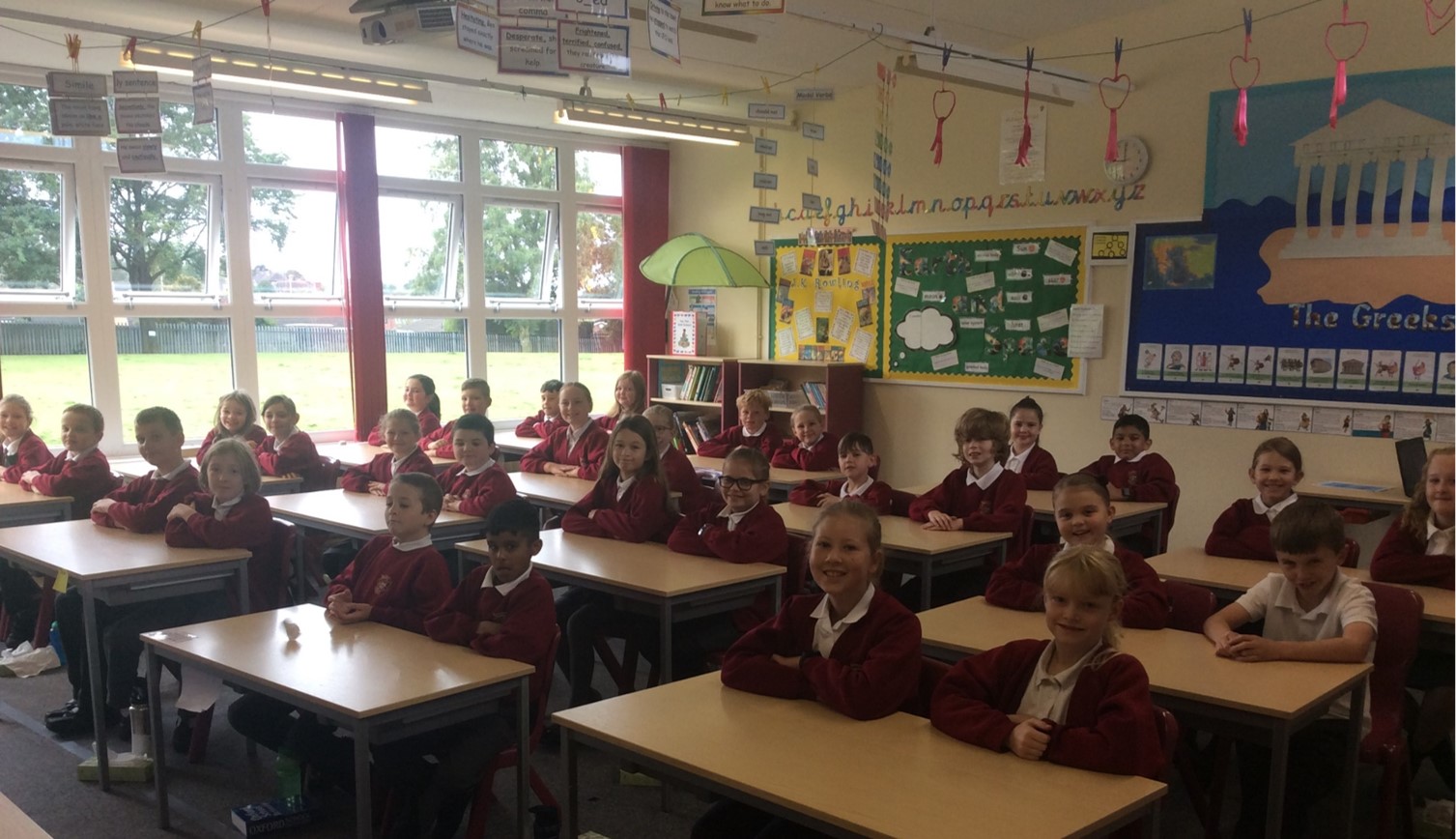 Hello and welcome all to the fabulous, innovative and creative whizz kids who make up Year Five at Hillside Primary! We are a community of hard working and enthusiastic children who always come to school with a great smile on our faces. Every day we come equipped to school with our inspirational growth mind-set ensuring that we are always ready to succeed in our learning. Our work is always of the highest of quality, reflecting the dedication, determination and detail we bring to our lessons.
Our teacher is the knowledgeable Mr Soboljew, he always plans interactive lessons for our young knowledgeable minds. To help us with our learning is the marvellous Mrs Riley. She is always patient and understanding whenever we need a helping hand. The amazing support from our teachers always makes sure we continue to shine.
Within our class, we work within organised teams to collect marbles. Our teams are named after the Greek Gods, we have: Hera, Poseidon, Hestia and Aphrodite. To earn marbles we must demonstrate great team work and our Hillside values. As we work our way through the year our teams will be based off Space and then the Vikings! Each week we all work extremely hard to earn a special reward.
Every week we have numerous opportunities to enjoy in Year Five. Our PE is always amazing with Dan, he ensures we build up a sweat! Also, we have a sensational and spectacular music teacher in Mr Hall. In our music lessons we get lots of opportunities to work in groups and experience a range of musical genres. We are also enjoy our TT Rock Stars session, which we compete in three times a week. It is fantastic to record our progress and increase our accuracy!
Keep up to date with app as we cannot wait to show you all the exciting work that we will be producing in Year Five, alongside all of the exciting experiences coming our way.