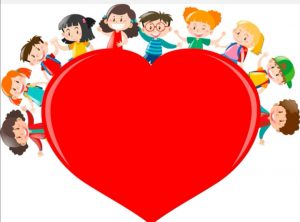 When school ended today, we knew that we may not see some of you for some time and this felt strange for us and will do for you too. At first it may feel like you are on holiday but this is a little different. You have been sent some work to do by your teacher and the grown ups in your family will share some other activities with you. Remember that all the adults at school will carry on thinking about you, caring for you and remembering how you make us smile.
Some children may be coming to school still as their parents have to work because of the type of job that they have, but this does not mean that they are more special or important than you. They will be doing similar things to you at home.
There are lots of good things still happening in the world. So many people are showing kindness, being helpful and being more patient and understanding than normal. You all make the world a brighter place and must carry on showing our school values and sharing your smiles.
Enjoy your extra time at home and keep yourselves safe, healthy and active ( Joe Wicks is doing a daily PE session on YouTube
at 9am
) www.youtube.com/thebodycoach1
Remember – do not spread germs but spread your kindness and smiles.
We look forward to seeing you in school again soon.
From all of the adults at Hillside x