PSHE at Hillside:
Vision:
At Hillside, our school motto is 'Developing the Individual'. We facilitate this through the teaching of PSHE, through teaching children to become independent, responsible citizens who have an awareness of right and wrong. In-line with the curriculum, the teaching of PSHE equips pupils to leave primary education with a solid understanding of social skills, moral beliefs, sex education and radicalisation.
At Hillside we use the '3D Dimensions' syllabus which contains many units relating to current issues within today's world and society. PSHE is taught through a variety of teaching and learning styles such as role-play, storytelling and games, these are extremely effective and welcome positive feedback from the pupils.
Please click below to see our long term plan.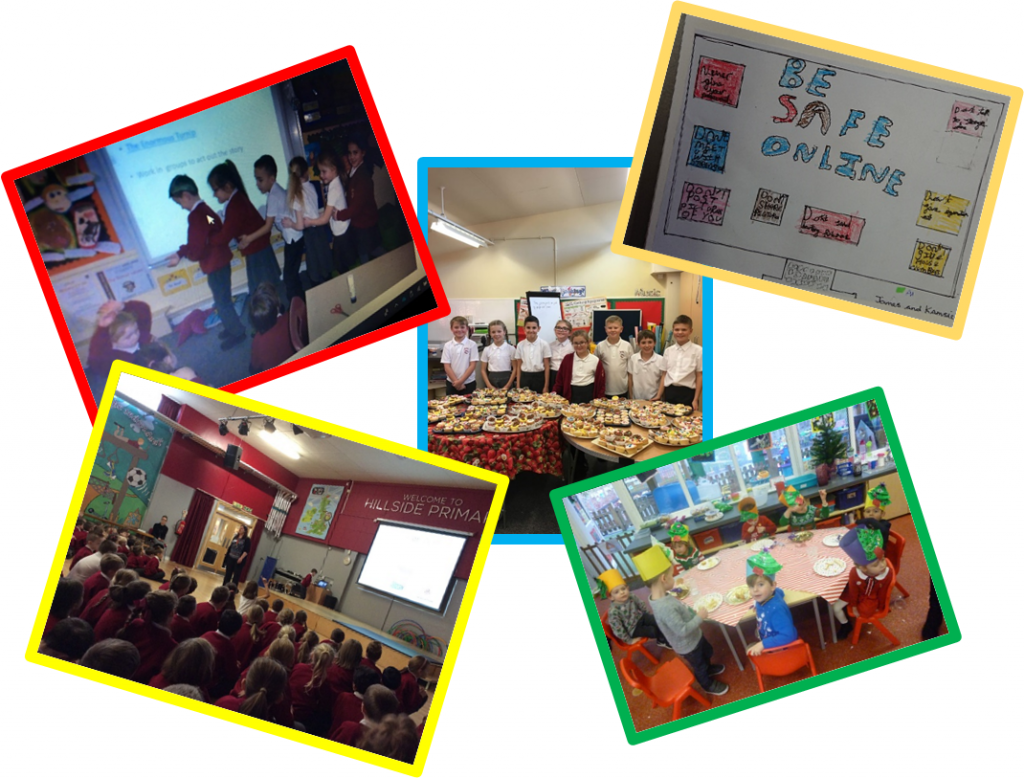 Curriculum
The National Curriculum states that:
Personal, social, health and economic (PSHE) education is an important and necessary part of all pupils' education. All schools should teach PSHE, drawing on good practice, and this expectation is outlined in the introduction to the proposed new national curriculum.
PSHE is a non-statutory subject. To allow teachers the flexibility to deliver high-quality PSHE we consider it unnecessary to provide new standardised frameworks or programmes of study. PSHE can encompass many areas of study. Teachers are best placed to understand the needs of their pupils and do not need an additional central prescription.
However, while we believe that it is for schools to tailor their local PSHE programme to reflect the needs of their pupils, we expect schools to use their PSHE education programme to equip pupils with a sound understanding of risk and with the knowledge and skills necessary to make safe and informed decisions.
Schools should seek to use PSHE education to build, where appropriate, on the statutory content already outlined in the national curriculum, the basic school curriculum and in statutory guidance on: drug education, financial education, sex and relationship education (SRE) and the importance of physical activity and diet for a healthy lifestyle.
Early Years Foundation Stage
Personal, social and emotional development involves helping children to develop a positive sense of themselves, and others; to form positive relationships and develop respect for others; to develop social skills and learn how to manage their feelings; to understand appropriate behaviour in groups, and to have confidence in their own abilities.
At Hillside there are many opportunities within everyday situations in Nursery and Reception that develop children's PSE development. These include the children building friendships, sharing experiences, playing games/turn-taking and taking part in regular circle time activities to develop their social skills and listen to others'. Within the EYFS lessons from our 3D syllabus are also taught on a weekly basis to focus on the objectives of the EYFS.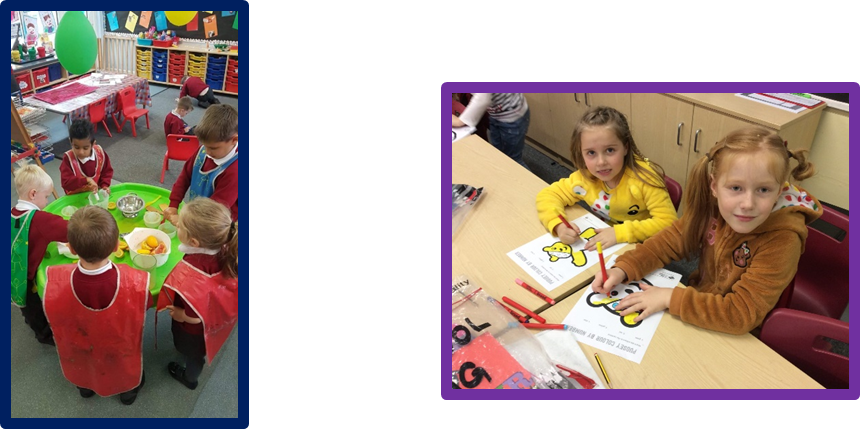 The contribution of PSHE to teaching in other curriculum areas
English
In English, our writing allows us to explore texts from different perspectives, we often re-write chapters as a different character, write diary entries as a particular character and use hot-seating to question the characters within the texts. These activities in our English lesson consolidate our PSHE learning by allowing us to focus on the feelings of the characters and empathise with them.
Science
Many of the units within the PSHE syllabus make strong links to our Science learning particularly in terms of children's health, these include the importance of healthy eating and understanding a balanced diet, being aware of the food groups and their importance within the diet. Children also learn about their personal hygiene (including oral care), the spread of germs and diseases and ways to prevent these. 
Physical Education
A significant element of PSHE is children being aware of how to look after their bodies and understanding how their bodies are affected by different activities. Through physical education lessons children are not only taught the physical aspect but also begin to learn about what their bodies are doing during the lessons. Children begin to be aware of how their body works whilst exercising, understanding the effects that physical activity has on their body and how these can benefit them.
History
Throughout history teaching at Hillside children are exploring a range of different eras, through these units children are shown how life was in those days and are encouraged to think about how they would feel back then, comparing to everyday life now and share their own views. Lots of discussions through history lessons, sharing opinions and taking into consideration other people's views contribute to the teaching of PSHE.
Enrichment Activities
At Hillside we have many days throughout the academic year which have a focus on PSHE.
Anti-bullying week – we learn to value that each of us is different but we are all equal, we celebrate this by odd socks day, an assembly and focused PSHE lessons throughout the week to support this.
Dougie Mac – we support a local charity by dressing up and raising money, we invite in workers from the charity to share the work they do.
Children in Need – we support this charity by having a spotty dressing up day, a focused assembly, taking part in a cake sale and holding a raffle.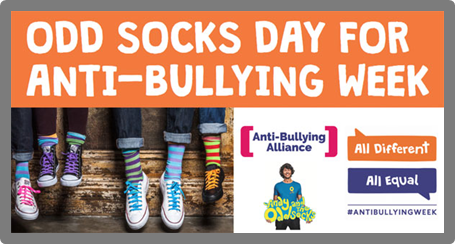 Assessment for learning 
Teachers will assess children's work by making informal judgements during lessons. On completion of a piece of work, the teacher assesses the work and uses this information to plan for future learning. Written or verbal feedback is given to the child to help guide his or her progress.
Each unit completed in PSHE will be assessed by the class teacher using a range of evidence collected through the unit, this may include participation to class discussions, production of work relating to the unit and practical activities that have demonstrated the skills taught.
At the end of a unit, teachers complete an Excel spreadsheet. Children are assessed as to whether they are emerging, expected or exceeding within these domains. This is used to provide accurate information to other teachers, the PSHE subject leader and learning support assistants termly and during times of transition. The PSHE subject leader keeps samples of children's work in a portfolio.