Geography at Hillside
Vision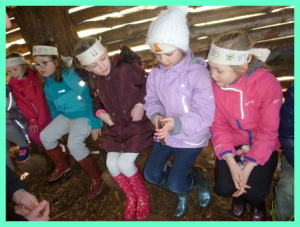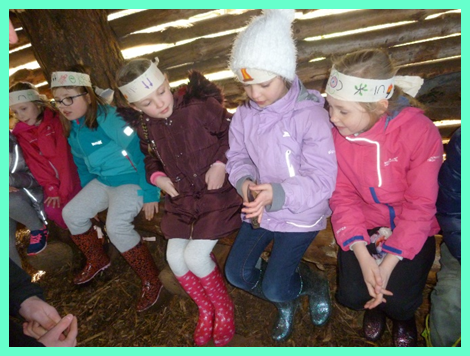 Geography is a subject that is packed with excitement and wonder. It helps children gain a better understanding of our world's people, places and environments, and the interactions between them. Geography helps children to understand how and why places are changing, and to better imagine, predict and work towards what the future may hold. Underpinning all of this is strong special awareness that deepens our understanding of what places are like, why and how they are connected.
This vision of geography is what our curriculum at Hillside is built around. Through our carefully tailed curriculum, children will develop into explorers. We aim to excite children by the possibilities of what the world has in store for them to explore and experience. We aim to build on this and further their enquiry into fundamental questions such as:
Where is this place?
What is it like and why?
How and why is it changing?
How does this place compare with other places?
How and why are places connected?
Children will then leave Hillside with a sense of their place in the world, both culturally and physically. They should feel inspired and have a curiosity and fascination about the world and its people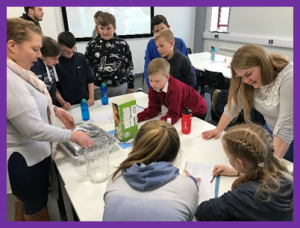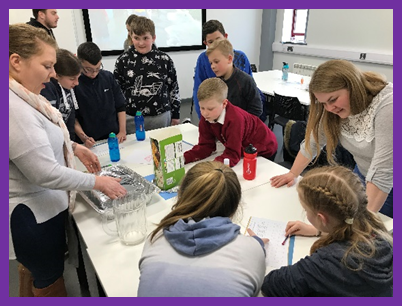 that will remain with them for the rest of their lives. Geography helps to develop a rounded young people and offers a multitude of opportunities to cover and embrace British Values, particularly human geography. 'Mutual Respect' and 'Tolerance of those of Different Faiths and Beliefs' are values that naturally woven into geography. Collaborative work during fieldwork develops respect for each other and the development of respect for the environment – and those within it. The appreciation of similarities and differences will be covered though the exciting nature of Geography as the study of the World.
Please click below to see out long term plan.
Curriculum
The objectives for Geography in KS1 and KS2 are clearly set out for each year group in the National Curriculum.
Key Stage 1
Pupils should be taught to:
Locational knowledge
name and locate the world's 7 continents and 5 oceans
name, locate and identify characteristics of the 4 countries and capital cities of the United Kingdom and its surrounding seas
Place knowledge
understand geographical similarities and differences through studying the human and physical geography of a small area of the United Kingdom, and of a small area in a contrasting non-European country
Human and physical geography
identify seasonal and daily weather patterns in the United Kingdom and the location of hot and cold areas of the world in relation to the Equator and the North and South Poles
use basic geographical vocabulary to refer to:
key physical features, including: beach, cliff, coast, forest, hill, mountain, sea, ocean, river, soil, valley, vegetation, season and weather
key human features, including: city, town, village, factory, farm, house, office, port, harbour and shop
Geographical skills and fieldwork
use world maps, atlases and globes to identify the United Kingdom and its countries, as well as the countries, continents and oceans studied at this key stage
use simple compass directions (north, south, east and west) and locational and directional language [for example, near and far, left and right], to describe the location of features and routes on a map
use aerial photographs and plan perspectives to recognise landmarks and basic human and physical features; devise a simple map; and use and construct basic symbols in a key
use simple fieldwork and observational skills to study the geography of their school and its grounds and the key human and physical features of its surrounding environment
Key Stage 2
Pupils should be taught to:
Locational knowledge
locate the world's countries, using maps to focus on Europe (including the location of Russia) and North and South America, concentrating on their environmental regions, key physical and human characteristics, countries, and major cities
name and locate counties and cities of the United Kingdom, geographical regions and their identifying human and physical characteristics, key topographical features (including hills, mountains, coasts and rivers), and land-use patterns; and understand how some of these aspects have changed over time
identify the position and significance of latitude, longitude, Equator, Northern Hemisphere, Southern Hemisphere, the Tropics of Cancer and Capricorn, Arctic and Antarctic Circle, the Prime/Greenwich Meridian and time zones (including day and night)
Place knowledge
understand geographical similarities and differences through the study of human and physical geography of a region of the United Kingdom, a region in a European country, and a region in North or South America
Human and physical geography
describe and understand key aspects of:
physical geography, including: climate zones, biomes and vegetation belts, rivers, mountains, volcanoes and earthquakes, and the water cycle
human geography, including: types of settlement and land use, economic activity including trade links, and the distribution of natural resources including energy, food, minerals and water
Geographical skills and fieldwork
use maps, atlases, globes and digital/computer mapping to locate countries and describe features studied
use the 8 points of a compass, 4- and 6-figure grid references, symbols and key (including the use of Ordnance Survey maps) to build their knowledge of the United Kingdom and the wider world
use fieldwork to observe, measure record and present the human and physical features in the local area using a range of methods, including sketch maps, plans and graphs, and digital technologies
Early Years Foundation Stage
We teach geography in nursery and reception as an integral part of the topic work covered during the year. The objectives that underpin this learning can be found in the Early Learning Goals (ELG's), a document that outlines the learning for children aged 3 to 5. Geography makes a significant contribution to the ELG 'Understanding of The World' through activities such as going on walks in the local area, exploring the woodlands and studying various exciting places in the world. The children are also given chance to discuss their own exciting geography discoveries, whether that be a holiday or somewhere they've seen in a book.
The contribution of Geography to teaching in other curriculum areas
English
Geography makes a significant contribution to the teaching of English in our school as it actively promotes the skills of reading, writing, speaking and listening. We link English skills and geography in a variety of ways. We ensure that children are given the opportunity to complete writing that is geographical in nature. For example, persuasive writing has previously been taught through the topic of deforestation in the rainforests. A further example is letter writing taught through campaigning for recycling and debates on other environmental issues. Tasks of this nature ensure that children not only develop their English skills, but also develop vital understanding of the world we live in.
Mathematics
The teaching of geography in our school contributes to children's mathematical understanding in a variety of ways. We teach the children how to represent objects with maps. The children study space, scale and distance, and they learn how to use four- and six-figure grid references. They also use graphs to explore, analyse and illustrate a variety of data. Children have had the opportunity to create artefacts from other countries, such as South American masks, demonstrating their knowledge of both shape and symmetry. They have also had the opportunity to complete dates in Roman numerals of famous events around the world.
Personal, Social and Health Education (PSHE)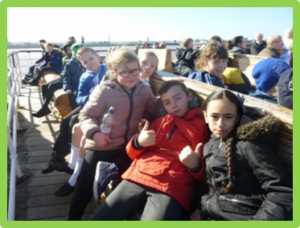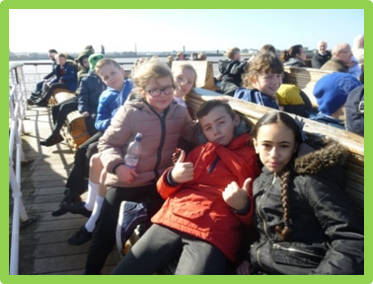 Geography contributes significantly to the teaching of personal, social and health education and citizenship. Firstly, the subject matter lends itself to raising matters of citizenship and social welfare. For example, children study the way in which people recycle material, and how environments are changed for better or for worse. Secondly, the nature of the subject means that children have the opportunity to take part in debates and discussions. Through our school council, children organise campaigns on matters of concern to them in their immediate environment. Thus, geography in our school promotes the concept of positive citizenship.
Computing
Computing enhances our teaching of geography, wherever appropriate, in each key stage. This meets the statutory requirement for children to use ICT as part of their geography work in Key Stage 2. Children use ICT to enhance their skills in data handling, web-based research and presenting their work. We offer children the opportunity to use iPads to record and photograph images.
Science
Science, in its very nature, has close links to geography. Both seek to discover and explore the world around us, moving us towards a better understanding of our world. The Working Scientifically strand links with the enquiry-based learning that teachers at Hillside strive for. This is then taught through topics such as Plants and Rocks, which are linked with appropriate geographical learning.
Art and D.T.
Through the artist of the term, children are offered a range of opportunities to further explore the landscapes they have studied. Children are able to bring Africa to life through art and design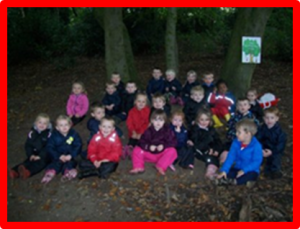 Greenhouses that replicate warmer climates.
French
Through learning the French language, children gain vast experience that goes beyond just the words they learn. Children experience the culture and customs of France, through food, greetings and school life. They look at maps of France and use their language skills to navigate around them.
Educational Visits
We place great importance on educational visits to enhance the Geography curriculum. These visits allow children to gain first-hand experience of some of the concepts and places they have studied in the classroom. Fieldwork is integral to good geography teaching, and we include as many opportunities as we can to involve children in practical geographical research and enquiry. These are some of the trips recently undertaken: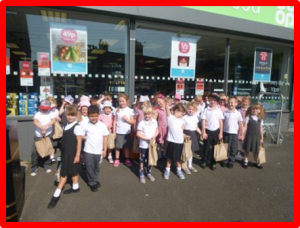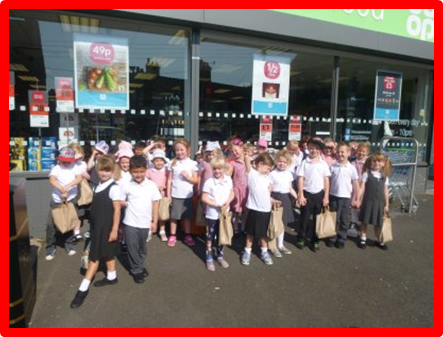 Nursery visited Amerton Farm where they used their senses to explore a new environment
Reception went on a local walk of our area using a map
Year 1 took part in fieldwork in our local area
Year 2 visited Llandudno to compare how a seaside town is different to our city.
Year 3 took part in an overnight residential in Shugborough, completing many activities with a focus on nature
Year 4 visited Liverpool and compared what they found to our own
Year 5 have completed fieldwork in our local area and compare our city to New York
Year 6 took part in a week-long residential to Stanley Head, completing many activities with a focus on nature.
At Hillside, we cater for our gifted and talented geographers through workshops and trips aimed at furthering their enquiry-based learning. In the past, children have visited Staffordshire University and explored geography with undergraduate students.
Assessment for Learning
Children demonstrate their ability in geography in a variety of different ways. Younger children might, for example, dress up in costumes from different parts of the world, whilst older pupils might produce a PowerPoint presentation based on their investigations of different sources of energy. Teachers will assess children's work by making informal judgements during lessons. On completion of a piece of work, the teacher assesses the work and uses this information to plan future learning. Written or verbal feedback is given to the child to help guide his or her progress. Older children are encouraged to make judgements about how they can improve their own work.
At the end of a term's themed work, teachers complete an Excel spreadsheet, in which topic areas are broken down into four skill domains: chronological understanding, vocabulary, questioning and subject knowledge. Children are assessed as to whether they are emerging, expected or exceeding within these domains. This is used to provide accurate information to other teachers, the geography subject leader and learning support assistants termly and during times of transition. The geography subject leader keeps samples of children's work in a portfolio.