Computing at Hillside:
Vision:
At Hillside, we aim to provide children with the essential computing skills to aid them in today's modern lifestyle. There are three main strands of the Computing curriculum: computer science,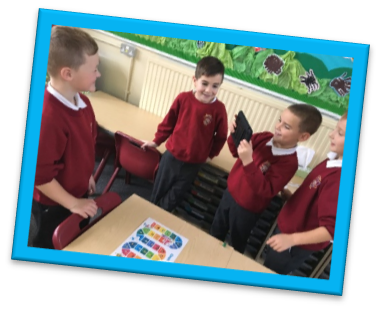 information technology and digital literacy. Computer science introduces children to understanding how computers and networks work. It will also give all children the opportunity to learn basic computer programming, from simple programmable toys in EYFS to programming and decoding complex codes in Year 6. Information technology is about the use of computers for collecting and presenting information in a range of ways and using search technology. Digital literacy is about the safe and responsible use of technology, including recognising its advantages for collaboration or communication. At Hillside we support this during lessons but also through termly challenges completed by our eCadets. The use of technology is used to enhance learning across the whole curriculum. Children have access to a range of resources to support the Computing curriculum such as: laptops, iPads, cameras and programmable toys.
Please click below ro see our long term plan.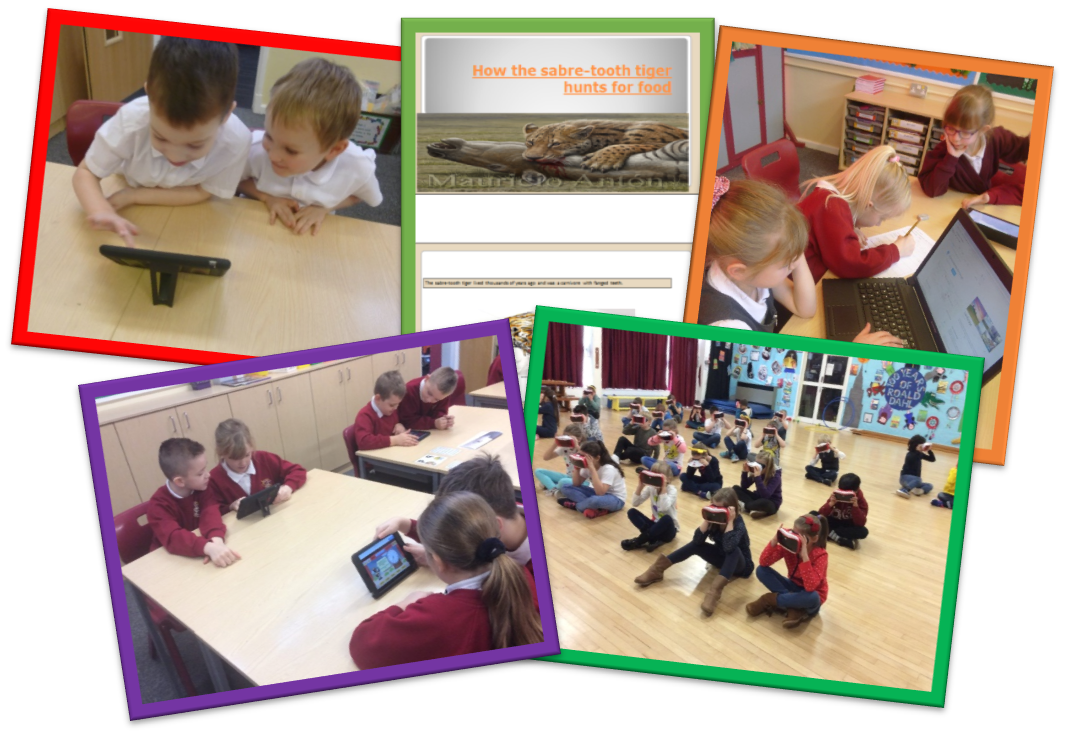 Curriculum
The objectives for History in KS1 and KS2 are clearly set out for each year group in the National Curriculum:
Key Stage 1
Pupils should be taught about:
Understand what algorithms are; how they are implemented as programs on digital devices; and that programs execute by following precise and unambiguous instructions
Create and debug simple programs
Use logical reasoning to predict the behaviour of simple programs
Use technology purposefully to create, organise, store, manipulate and retrieve digital content
Recognise common uses of information technology beyond school
Use technology safely and respectfully, keeping personal information private; identify where to go for help and support when they have concerns about content or contact on the internet or other online technologies.
Key Stage 2
Pupils should be taught about:
Design, write and debug programs that accomplish specific goals, including controlling or simulating physical systems; solve problems by decomposing them into smaller parts
Use sequence, selection, and repetition in programs; work with variables and various forms of input and output
Use logical reasoning to explain how some simple algorithms work and to detect and correct errors in algorithms and programs
Understand computer networks including the internet; how they can provide multiple services, such as the world wide web; and the opportunities they offer for communication and collaboration
Use search technologies effectively, appreciate how results are selected and ranked, and be discerning in evaluating digital content
Select, use and combine a variety of software (including internet services) on a range of digital devices to design and create a range of programs, systems and content that accomplish given goals, including collecting, analysing, evaluating and presenting data and information
Use technology safely, respectfully and responsibly; recognise acceptable/unacceptable behaviour; identify a range of ways to report concerns about content and contact.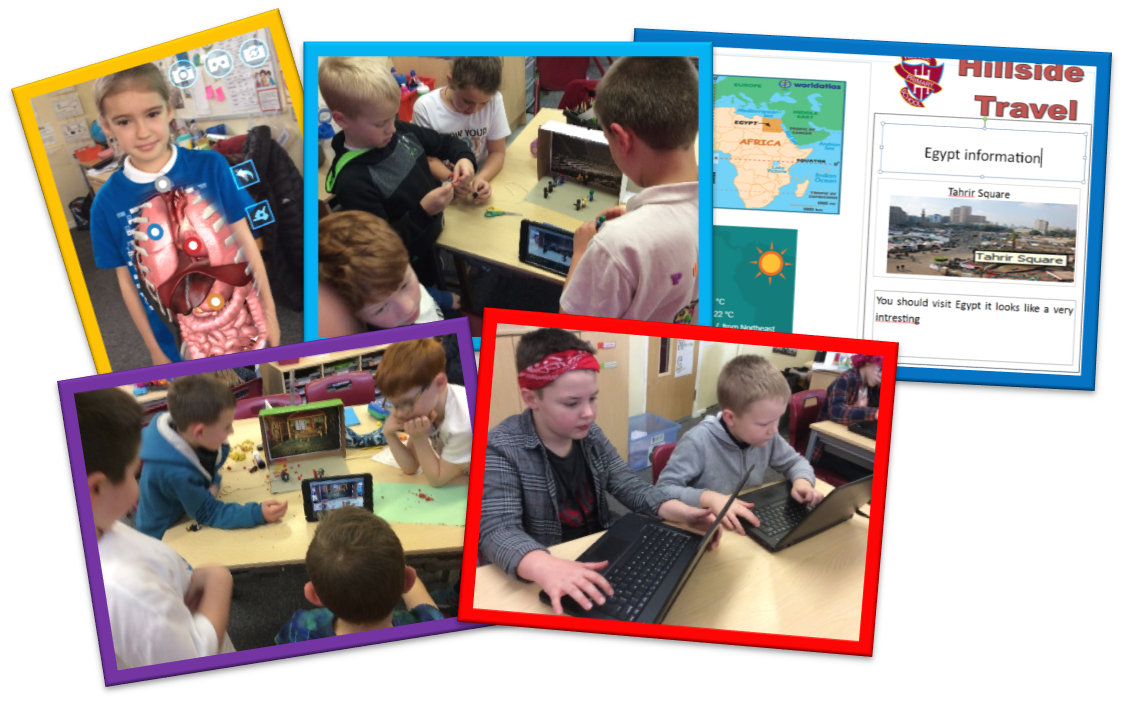 Early Years Foundation Stage
In Nursery and Reception, the children have daily access to computers with appropriate games/ apps to support their learning. They also have access to range of technology including programable toys, an interactive whiteboard, computers and CD players. Computing makes a significant contribution to developing a child's understanding of the world (UTW) especially their understanding of technology.
The contribution of Computing to teaching in other curriculum areas
We have recently subscribed to Purple Mash, which is a creative educational website for children. Purple Mash is a cross-curricular resource covering everything from Maths and English to Computing and Art.
Computing skills are embedded across all areas of the curriculum and supports children's learning in other subjects. The children use a wide range of computing skills including:
Word processing to write stories, poems or letters
Databases to record information, e.g. minibeasts databases
Spread sheets to create tables, charts and graphs
Desktop publishing to design posters, leaflets or cards
Multimedia presentations to present text, pictures and sound
Drawing programs to create pictures and designs
Internet to find information
Cameras/ iPads to record what they have done in class or on a visit
Using Purple Mash to produce a range of work showcasing their understanding in different subjects including- newspaper reports, animations and whole class mind maps.
Playing educational games online to support learning
Apps to record changes in light, sound and temperature
Simulations to explore real and imaginary situations
Using the ' Virtuali-tee' and app which enables the children to have an insight into the skeletal system, digestive system and circulatory system.
Assessment for learning
Children demonstrate their ability in Computing during Computing lessons but also through their use of technology during other lessons. On completion of a piece of work children are encouraged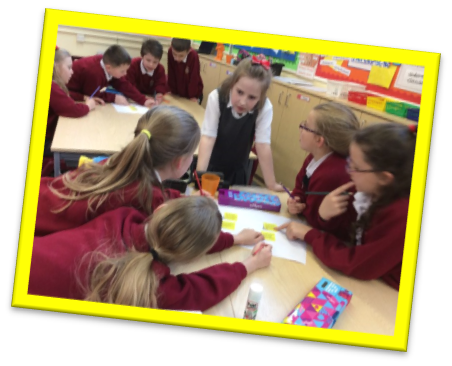 to self-assess their understanding they are also encouraged to leave a comment when they hand work in on Purple Mash. Teachers will assess children's work by making informal judgements during lessons. At the end of each Purple Mash unit, teachers complete an Excel spreadsheet, in which the units are broken down to link with the different areas of the Computing Curriculum: Computer Science, Information Technology and Digital Literacy. Children are assessed as to whether they are Emerging, Expected or Exceeding within these areas. This is used to provide accurate information to other teachers, the computing subject leader and learning support assistants termly and during times of transition. The Computing subject leader keeps samples of children's work in a portfolio.