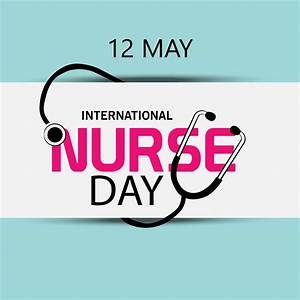 It is International Nurse Day on Tuesday May 12th and we have thought of a way that the Hillside community can come together to celebrate and share our thanks.
Undoubtedly, the NHS, including nurses and other healthcare workers have been working incredibly hard during the last few weeks and months. They have had to work longer and harder, they have had to make sacrifices and have been there to protect, treat, reassure and care for those affected by covid-19.
We have all being saying thank you during this crisis in various ways. We've created rainbows and posters and we have all enjoyed clapping the NHS each Thursday evening. To celebrate International Nurse Day 2020 we are inviting each child at Hillside to email something to school which we can use in our next video- a video of thanks. It will be similar to the one the staff created for you but instead of us sharing our poem, it will showcase your work.
We would like as many children to get involved as possible so here are some suggestions of things which your child may like to send in:
A photograph / picture/ painting of a family member or friend who is a nurse or NHS worker.
Any drawing / picture/ painting of a nurse.
A poster / short message or poem of thanks.
It is also an opportunity for us to commemorate Florence Nightingale as 12th May was her birthday and this year marks 200 years since her birth. Therefore pictures or poems of Florence Nightingale would also be lovely.
Please only send 1 piece per child and send it via email to office@hillsideprimary.org.uk by 4pm on Monday 4th May.
If you would like your child's work labelled on the video please indicate this on the email. We will only include their first name and their age.
We hope you have lots of fun discussing nurses, the NHS and Florence Nightingale in the coming days and that your child/ren enjoy creating something for us to showcase. Thank you for taking part, we are excited to see what you create and looking forward to the finished video of thanks.
Stay safe and enjoy!
The Hillside Team