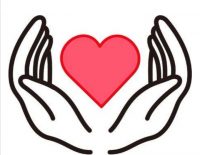 What a week this has been! As adults these are turbulent times and we are feeling anxious about what lies ahead. I'm sure that many of our children feel the same. We have tried to help them to understand it throughout the week and support them to deal with the anxiety but they have not experienced anything like this before.
For those who now have your children at home with you, try to complete daily learning set by school but more importantly also offer comfort, love and enjoyment. Get fresh air, paint, bake and play games. Read together and enjoy each other's company. Look after your child's mental health. Smiles and reassurance will mean so much at the moment.
Look after each other and we look forward to seeing you all soon, whenever that may be.
Remember if you need us please contact by phone during school hours and if we can't answer straight away, leave a message and we'll get back to you. If you need us for anything, at anytime, please email the school and we will get back to you as soon as we can.
Look after yourselves and our children.
From all the staff at Hillside x